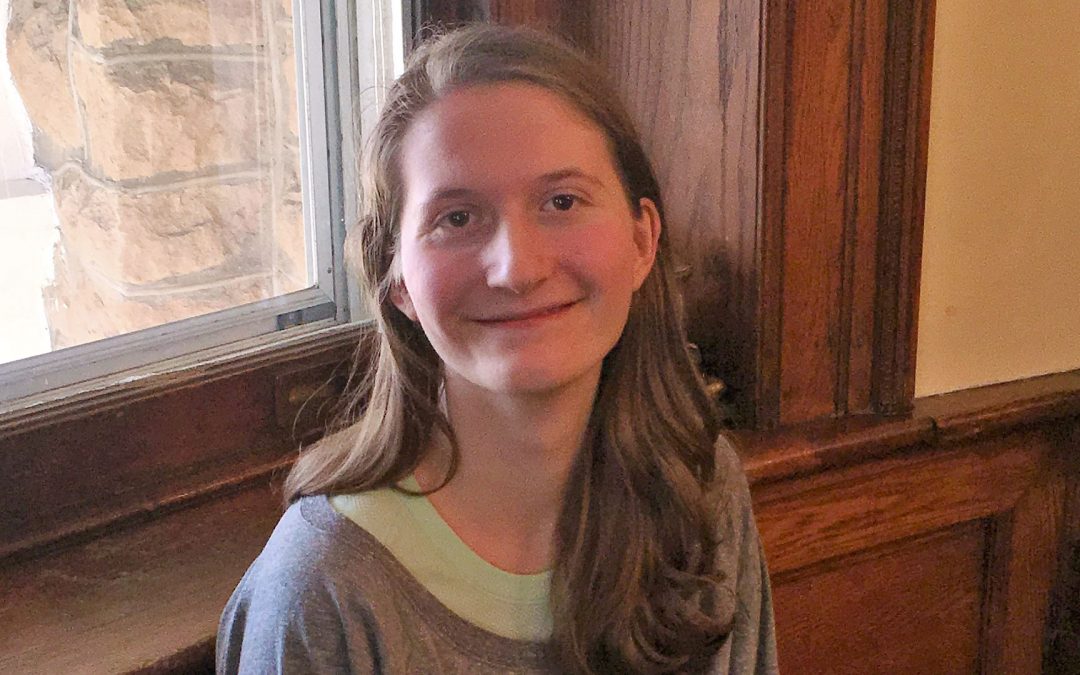 Bound for Greatness: One dyslexic girl's journey from kindergarten to the university of her dreams
Summertime in Germany. A young girl hikes up the road in a small Bavarian village with her grandmother and grandfather to visit the local farmer. The girl listens to her grandmother chuckling over small talk with the farmer as he pours milk into her pail. It is a charming, joyful slice of life most people may never experience, but Lewis student Stephanie Rahtz spent her childhood summers this way. Over a decade later, she is preparing to attend American University in Washington, DC. She knows more about the world, and herself, than she ever imagined.
Upper School student Stephanie Rahtz is a dual citizen of Germany and the United States, and has attended The Lewis School since kindergarten. Before finding Lewis, she was having trouble following directions and staying on target. "I was reversing b and d when I began to write, but I fixed that here," said Stephanie. Now in her final year as a Lewis School student, Stephanie identifies as a poet and a writer. She realizes that perhaps her ear for poetry "could actually be a product of [her] dyslexia."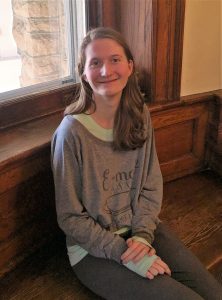 Stephanie began the process of applying to college by taking an ACT prep course followed by completing the test at Lewis with a proctor. "The familiarity of the test format made it less stressful and it helped that I was in a familiar classroom alone while taking the test," Stephanie recalled. She then continued through the college application process with her heart and mind set on American University. "Lewis was beside me throughout the application process," said Stephanie, "from the initial interview to the submission of the application."
The education at Lewis was what was the most helpful to Stephanie: comprehension, analysis, and sequencing. They all came together and, with the diminished anxiety that comes with understanding and comfort, Stephanie succeeded. She is also grateful for the supportive, nurturing environment at Lewis. "It has given me the foundation to build who I am," she said.
Stephanie's work at Lewis is not yet complete. Her goal for her final year is to use her strong verbal vocabulary in her written work. "I love big words," she said with a smile, "I am working on using them effectively in my writing." Stephanie has spent her formative years in a school filled with students who learn differently. She now has her sights set on an even larger goal as she embarks upon the new chapter in her life: "to become comfortable in the world of non-dyslexic students."
Stephanie offers advice to students beginning to think about college: "stay true to your voice, but listen to guidance and to your teachers. And do you work!" As for advice to herself as she prepares for this exciting new path? Quite simply: "Keep going."
Stephanie will major in Area Studies with a focus on German language, culture and politics. Her goal for her future beyond college is to use her voice in the European Union. When reflecting on why she would be an asset in international politics, Stephanie explains, "I am an insider and an outsider in both of my countries. I understand each culture from the perspective of the other. This is who I am, and I love this about myself."
The young girl gleefully listening to her grandmother on those warm mornings in Germany will now actively use her voice to inspire, inform and unify through her work both in America and abroad.