We are delighted to welcome a group of accomplished educators to the The Lewis School family. As experienced teachers and successful administrators, they bring fresh inspiration, organizational leadership, and teaching innovation to us as well as a diversity of specialized training and credentials that align ideally with The Lewis School's mission and vision for the future.
Lewis School Master Teachers and senior administrators are also assuming new leadership rolls. They will mentor the incoming staff and returning alumni as they train in The Lewis Clinic and the classrooms of the school. Lewis is thrilled to prepare the next generation of expert professionals in the proprietary research-based education that is unique to Lewis.
We extend the warmest possible welcome to our new colleagues and to our entire professional community as we prepare to celebrate the school's Fiftieth Anniversary in 2023.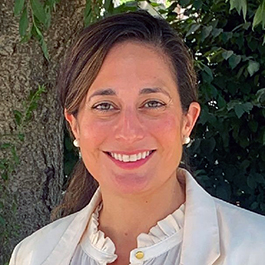 Lauren Cortese
The Lewis School is delighted to announce the appointment of Lauren Cortese as Director of Admissions. Raised in Princeton, Lauren earned a B.A. in English from Saint Mary's College Notre Dame, and an Ed.M. from Rutgers University. Lauren served as an adjunct English professor locally at MCCC, and was Head Coach for Girls' Junior Varsity Soccer at Princeton High School. She holds dual sixth-twelfth grade certification in New Jersey and the Commonwealth of Virginia, and is currently pursuing advanced CAEP certification for admissions professionals from Vanderbilt Peabody College.
Lauren first joined Lewis in 2012 as an upper school Literature and History instructor, and trained as a college preparatory homeroom teacher in The Lewis Clinic. As a competitive Division-3 college athlete and Women's Soccer Team Captain, Lauren coached varsity soccer, basketball and track for Lewis after-school sports.
In 2016, Lauren moved to Virginia where she taught middle school through college level students in public schools before returning to Princeton. Remarkably, she achieved a 90% pass rate among her students on the Virginia Standards of Learning (SOL) Exams at Yorktown High School in Arlington, and achieved a rare perfect score herself on the Virginia Communications and Literacy Assessment (VCLA) for teachers!
Lauren is a skilled administrator with expertise in Learning Management Systems, Educational Technology, Instructional Design, and Curriculum/Materials Development. Lauren is completely dedicated to helping students achieve the highest level of success possible and providing them a "place to thrive".
Lauren's warmth and transparency are unmistakable. She loves running half-marathons, snowboarding, biking, spending time with Bodhi her golden retriever, summers with family on Long Beach Island, drawing, and reading. She truly champions the potential in every child and is dedicated to parent-student care and support as an advisor and advocate.
"Like so many of us who have benefited from our Lewis School training and experience, I am thrilled to be back at Lewis where I can impact so many more students as Director of Admissions."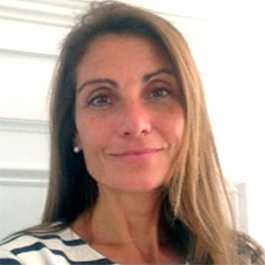 Johanna Hunsbedt
Born and raised in Princeton New Jersey, Johanna graduated Phi Beta Kappa from Rutgers University with a B.A. in English and Political Science, and earned her International Baccalaureate Certification in English and History early in her career. Currently, she is completing an M.A. in Education Leadership, Management, and Policy at Seton Hall University.
As a high school volunteer, Johanna trained at Lewis as a teacher's assistant under several of the school's most outstanding Master Teachers. She taught grades six through eight at Princeton Montessori and John Witherspoon Middle School, and created classical curricula for homeschooling parents while working for Hillsdale College in Hillsdale, Michigan.
Johanna taught high school English, Human Behavior, Accelerated Sociology, US History, and Peer Group Leadership at Princeton High School. She piloted new programs on the power of positivity and civic responsibility, and served as an AP Review committee member evaluating the school's AP course policy.
Her professional expertise includes skilled community building and school advancement. She is an exceptional teacher and communicator. Educational leadership, project management, and organizational ability are among the proven assets Johanna brings to the table. Whether arranging national symposia for physicians from Current Medical Directions in New York City, or raising awareness of The Lewis School through publicity, grant writing, community outreach and foundations, Johanna welcomes a challenge. She thrives on action, structure, and strategy.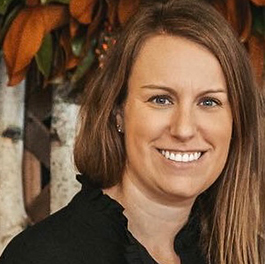 Megan Owen
We are very happy to welcome Megan Owen to The Lewis School as Director of School Office Management and look forward to significantly transforming our main office services and technology with Megan's guidance. Born and raised in Hamilton New Jersey, Megan attended Quinnipiac University in Hamden, Connecticut, where she majored in History for her undergraduate degree, and earned her Masters in Secondary Education.
Early on in her career, Megan taught History, Psychology and Law throughout the United School District of Indiana Pennsylvania as a substitute high school instructor. She served as a Master's Lead Counselor for children with ADD/ADHD at Indiana County's Community Guidance Center, and worked in Admissions and Student Finance as a Student Coordinator for WyoTech in Blairsville, PA, a reputed college level automotive training school.
Megan brings a high level of technology, project management, and administrative expertise to Lewis. At Learning Sciences International, she coordinated the implementation of new technology tools and the construction of needed SOP for their support. She developed internal onboarding and training procedures for the company's new hires, and helped school districts all over the country to incorporate new educational software and data systems.
Megan is a team player and leader with terrific intrapersonal skills, and talent for service to others and our mission. She is organized, grounded, effective and productive. She has a tremendous work ethic and desire to "get things done and done right". She learns new concepts quickly, works well under pressure, and communicates clearly and effectively, a definite positive for our parents and the public.
Without kindness, consideration and empathy, however, even superb executive functioning and technical achievement alone are never enough. Megan can claim both aspects of strong character and ability. She is caring, flexible, genuinely approachable and supportive, and a consummate, no-nonsense professional.
Megan is a Triathlon athlete who loves to read, take on challenges, work out, and enjoys going to the beach, parks, swimming and exploring with her daughter. The School has already benefited from positive changes Megan has spearheaded in the Main Office and elsewhere at school. We feel very fortunate to have her on board!
"I am thrilled to join The Lewis School community and help fulfill the wonderful mission and vision the school has."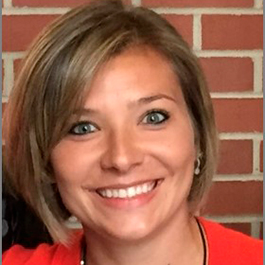 Lauren Tyndorf
The Lewis School is pleased to welcome Lauren Tyndorf as incoming Director of Athletics, Physical Education and Wellness. Lauren graduated with distinction from The College of New Jersey with a Bachelor of Science in Health and Physical Education. She attended graduate school at Columbia University Teachers College where she studied for her Masters of Arts (MA), and received her Doctorate (EdD) in Physical Education Curriculum and Teaching.
Lauren's Master's Thesis and Doctoral Dissertation both focus on research related to the interface of physical education, learning, and the brain with the goal of providing pathways and programs that maximize the benefits of physical education for all students regardless of ability. She has presented her research at professional conferences and conventions in South Carolina, New Jersey, and New York City.
Lauren's training and experience is diverse and innovative in her field. Early in her career she was a lecturer at Hofstra University, taught as an Adjunct Professor at the University of South Florida, and was Health and Physical Education instructor in the Robbinsville New Jersey Public Schools.
Columbia Teachers College recruited Lauren as a Graduate Placement Supervisor, and as a supervising interventionist with the university's Cerebral Palsy Research Camp. She has held positions as a Physical Education and Fitness Specialist, has successfully coached a variety of sports, and is an elected member of two reputed academic collaboratives, The Education Honor Society (Kappa Delta Pi), and The National Collegiate Honor Society (Phi Kappa Phi).
Born nearby in Freehold, New Jersey, Lauren grew up in Manalapan. She is spirited and enterprising, ready to contribute wherever she sees a need. She is committed to shining a spotlight on the lifelong positive impact that athletics, physical education and exercise can bring to all of us. She enjoys the outdoors, the beach, is an avid reader and researcher, and a huge Indiana Colts fan!
"I am most looking forward to enhancing the Physical Education program at Lewis this year, and teaching the students that getting and staying involved with exercise and sports improves everything about life and living it well."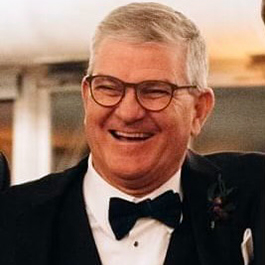 David Young
The Lewis School warmly welcomes the return of David Young as Director of Institutional Initiatives and Strategy. David brings a diversity of expertise, leadership experience and talent to Lewis, and the influence of an extraordinary family legacy by way of New Grange School founder, Lois Young. David earned a Bachelor of Arts in History from The College of Wooster in Ohio, and his Masters in School Counseling from Rider University in Lawrenceville New Jersey.
His key career accomplishments and service are outstanding. Recently David served as a Disabilities Policy Specialist for ETS in Princeton. From 2014-2019 he was a Learning Specialist, Faculty Peer Mentor, and Class Dean at The Pennington School. He was Director of The Learning Center at The George School, Director of Admissions and Dean of Students at Lewis, and Student Counselor for The Thomas R. Grover Middle School in West Windsor New Jersey. He served as a Certified Teacher-Trainer and Travelling Faculty for the All Kinds of Minds Institute a nationally recognized program at The University of North Carolina, Chapel Hill.
Born in Manhattan and raised in Princeton, David is an empathetic professional, informed, creative, and attuned. He is a team player who wholeheartedly supports his colleagues, our students, parents, and the school's mission. He thrives on problem solving, outreach, building new relationships, and improving the status quo. David brings valuable experience as an educator who has interfaced with public and private schools, and diverse educational entities as a facilitator.
David is an inveterate soccer fan who enjoys his yellow lab, Stella, loves to cook and spend summers with family in Maine or down at the Jersey Shore. With two college-aged sons and another in junior high, David reflects and endorses strong family values. It is evident to those who get to know him that family matters – his own and his Lewis School family.
"After 15 years away, I am pleased to return and excited to find The Lewis School strong and moving toward its strategic vision for the future. I look forward to contributing significantly to our continued success."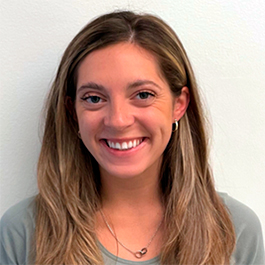 Elizabeth Galante
Hi! My name is Elizabeth Galante. I graduated from Pennsylvania State University in 2020 with a Bachelor of Science in Communication Sciences and Disorders. I am currently a second-year graduate student at Seton Hall University receiving my masters in Speech-Language Pathology. In my free time I enjoy reading, drawing, cooking, and spending time with my family and friends.
This past June I completed my first clinical internship at Barclay Brook elementary school in Monroe, New Jersey. There I worked with, treated, and assessed students who have apraxia, ADHD, ASD, articulation, and expressive and receptive language disorders from ages 3 to 10 years old.

During my time at The Lewis School of Princeton I am looking forward to utilizing and expanding my current knowledge and skills in such a prestigious Speech-language pathology and educational setting. My goal is to develop positive and motivating rapport with staff and students while delivering unique, individualized, and targeted therapy for all students to improve academic success and self-esteem.​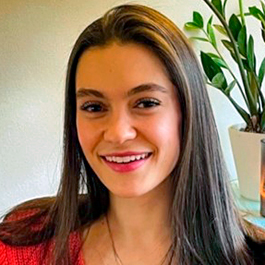 Amy Napoli
My name is Amy Napoli, and I am so excited to become a staff member at The Lewis School! I spent the summer of 2021 as the clinical speech extern working with the students, and was absolutely thrilled to be asked back as a full time Speech/Language Pathologist in January 2022.
I am an alumna of The College of New Jersey, where I received a Bachelor of Arts in Psychology with a specialization in cognitive psychology, as well as a minor in Communication Disorders. I graduated from Montclair State University in January 2022, where I received my Master's in Speech-Language Pathology.
I have learned so much in my short time at The Lewis School, and have grown to love the atmosphere, the students, and the staff. I am eager to continue evolving as an SLP, and watching your children grow into scholars and productive young people.
When I am not doing schoolwork or treating clients in the clinic, I love to travel and hike. I am an avid reader and sports fan, and I love to be outside. I have always enjoyed spending time with children, and I feel as though we can learn just as much from them as they can from us.
"At The Lewis School, I am looking forward to learning from the students and becoming a better, more knowledgeable, empathetic, and creative clinician. I am excited to continue my work at Lewis!"